Best Water Damage Restoration Houston Has Near You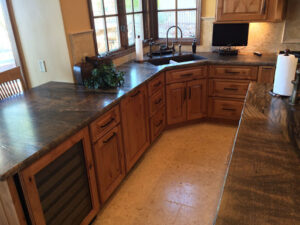 Water damage restoration Houston has near you is one of the most in-demand services Houston residents seek.
After all, water damage is a leading cause of property damage in the area.
As a complete disaster restoration provider, 911 Restoration of Northern Houston is proud to say we deliver Houston a Fresh Start.
Reliable service with 24/7 availability and same-day service

Fast service you can count on with a 45-minute response time

A seamless restoration experience as we work with all insurance companies

An IICRC-certified team that puts you and your property first

We're licensed, insured, and bonded for your protection
The excellent customer service you get with a Fresh Start is what makes our customers assured they chose the right water mold fire restoration provider near Houston. We believe in respect, empathy, and compassion to help get you across the bridge to your new life opportunity.
It's time to stop worrying about your flooded basement, smoke damage on walls, or vulnerable rooftop – we take care of every disaster.
Call today and leave your water damage mitigation woes to the experts at 911 Restoration of Northern Houston.
A Certified Team Who Puts You and Your Water Damage Mitigation Needs First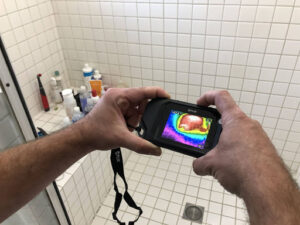 Water damage is a sight no Houston property owner ever wants to experience.
Imagine water slipping into the tightest cracks and spaces of your property not knowing how you're going to get it removed.
We understand how frustrating what you're currently going through may feel like. After all, no Houston property owner asks for a disaster to strike. But when the moment an emergency happens, you can be assured you have a 24/7 team on standby that will be there when you need them most.
Regardless of any disaster, our expert technicians are registered by the Institute of Inspection Cleaning and Restoration Certification organization to tackle any adversity.
That's how you'll know you're in good hands with an experienced team.
Our IICRC-certified technicians undergo continuous training to stay on top of the best practices. We're always raising the bar to keep you and your property at the top.
They're also well-versed to use the latest and most advanced tools to get your property back in its best shape. From extensive drying and dehumidifying machines, state-of-the-art thermometers, mold detection kits, to air movers – we have all it takes.
You have our complete satisfaction guarantee when you choose us as your water mold fire restoration company near you. And if there's ever a moment you feel different during the restoration process, don't hesitate to express your feelings and concerns.
Quality work, fast service, properties better than new, and happy customers are what we aim for.
Get a headstart to a brighter future with the best water damage mitigation near Houston today.
A Fresh Start is Here With Water Damage Restoration Houston Near You
If it's one of the many reasons why property owners choose us as the best provider in water mold fire restoration near Houston is our Fresh Start promise.
There's no other disaster restoration company local to Houston that says they can provide the same unmatchable pledge.
You get the Fresh Start stamp of approval by the time your newly restored property is ready for you to come back in excitement.
 Giving you the best possible solutions from a team of experts

A seamless experience where you don't have to worry one bit

Fast, friendly, and reliable service you deserve

A safe and restored property where you can have a peace of mind

Maintained health of your Houston property for the years to come
You have nothing to lose except the Fresh Start you never had.
So call 911 Restoration of Northern Houston today for the best water damage restoration Houston offers near you!