Reliable Storm Restoration Houston Delivers Near You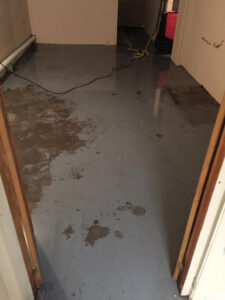 It's not often reliable storm restoration Houston delivers near you comes with a Fresh Start.
Houston residents know how wild the weather can get. From severe heat waves, torrential rainfall, to out-of-the-blue snowfall. These unexpected events can have a negative impact on one's life after they've worked hard for years to gain the property of their dreams.
Whether it's a flooded basement from a sewage backup or a nearby brushfire that reached your property, accidents happen.
We can also help you with all types of disasters like commercial emergency restoration services in Houston.
While you may feel like the world has come to an end as a victim of a disaster… we feel otherwise.
Know that you are only human with valid feelings regardless of what you and your property encounter. After all, you never asked for a disaster to strike a place that hits home hard.
911 Restoration of Houston is one of the few natural disaster cleanup companies near you with a Fresh Start.
We aim to deliver all our customers a new beginning and to show them that opportunity is only around the corner.
Put all your feelings of apprehension, confusion, and despair aside while you have a committed team that cares 100%.
Get started on your Fresh Start today with the best storm damage repair near you today.
The Benefits of a Company Certified in Storm Damage Repair Near You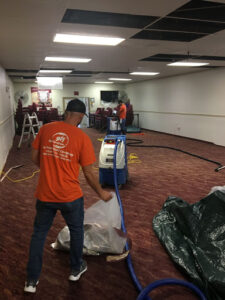 911 Restoration of Northern Houston is licensed, insured, and bonded to ensure your complete satisfaction.
But that's not the only reason why our happy Houston and Spring customers love us.
It's the quality work we deliver to bring storm restoration Houston has with a Fresh Start.
How do we do it?
We certify all our disaster restoration technicians to unmatched expectations, standards, and protocols.
That's right.
We set the bar high when it comes to skill and service.
Once our IICRC-certified team arrives at your property, you'll see the professional quality the moment you interact with them.
They'll start with an in-depth inspection to understand the problems at stake. You'll be given a checklist of all findings, potential vulnerabilities, and the next best practical solution for the next steps.
Our technicians have seen it all and have taken care of every disaster you could possibly think of. Whether you're dealing with water restoration Houston, mold removal service in Houston, or fire damage restoration in Houston, we'll keep your disaster worries at bay.
Free visual inspection for property owners only

Emergency disaster restoration

Burst pipe emergencies

Complete home restoration

Free insurance consultation
Get in touch with our customer service team today to begin working with the industry's top disaster professionals.
The Only Storm Restoration Houston Has Near You With a Fresh Start
911 Restoration of Northern Houston is unique in all ways possible. Not only do we aim to deliver a different and holistic customer experience, but we like to view things differently.
That means putting our customers first and understanding their needs from the get-go.
Talk about a truly unique experience.
How do we do it?
It's about our Fresh Start Attitude that allows us to deliver meaningful and purposeful work.
We believe when we put our customers and their needs first, it's about making a positive impact on the community.
After all, we also truly believe that our Fresh Start way of thinking is what makes our customers and their experience successful.
Some of the few main benefits our customers love working with us are:
Free visual inspection for property owners only

Fast service with a 45-minute response time after any call

An IICRC-certified team you can count on for the best recommendations

The network of a nationwide company but with the feel of a locally owned provider

A team that cares about you the whole way through
We promise to deliver storm restoration services near Houston and Spring nothing short of perfect with a hard-working team.
What are you waiting for?
Call 911 Restoration of Northern Houston today for that Fresh Start you've been looking for all this time.
Serving the communities of Cypress, Houston, Spring, Tomball, Conroe and surrounding areas.