Same-Day Water Damage Restoration Houston Near Me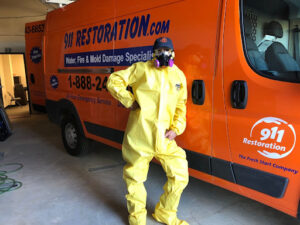 No Spring property owner should ever have to wait for water damage restoration Houston has near you.
We know how crucial time is the moment a disaster strikes.
A matter of a couple of minutes can be the difference between losing your entire property to ashes or preserving its life.
That's why 911 Restoration of Northern Houston is a complete disaster restoration company with speedy service.
A 45-minute guarantee after any call you make

Reliable same-day service with 24/7 availability

We're licensed, insured, and bonded to protect you and your property

We have the nationwide resources and network to deliver you only the best

Trust you deserve from an IICRC-certified team that puts you first
…Flooded basements.
…Infestation of growth of mold on walls.
…Toxic sewer backup hazardous to your health.
There's no time for any of that for your Spring property you've worked so hard for.
If you're in need of water damage restoration near Spring, fire restoration near Spring, or mold removal near Spring – it's time to leave your worries behind.
Look forward to a brighter future with the best water damage mitigation near Spring from the dedicated team at 911 Restoration of Northern Houston.
Comprehensive Water Mold Fire Restoration Near Spring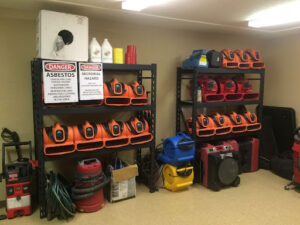 Emergency disasters come in all forms, sizes, and threats.
So we certify our disaster technicians with the Institute of Inspection Cleaning and Restoration Certification organization to be ready for any crucial task.
Not only does that mean you'll be receiving quality service from the industry's top experts, but we also specialize in a variety of disaster restoration.
Spring residents in the community know how hot temperatures can get.
But we don't want that to stop you from being burned out from fire and smoke damage.
Our certified fire damage restoration experts will perform a full inspection the moment they arrive at the scene of damage. You'll be assured from key findings and expert advice with the best possible solution to get your property back to new.
They'll be looking for signs like:
Burst pipes

Structural vulnerabilities

Mold and odor

Pipe and draining problems

Flooding
At 911 Restoration of Northern Houston, we invest in the latest technology, tools, and equipment to ensure the success of you and your property. From advanced meters and testing, quality air movers, supreme drying and dehumidifying, to odor control equipment.
You'll soon have the dream property you've always wanted with the best water mold fire restoration near Spring.
Imagine how much more different your life will be when you walk into a fresh new property?
Well, it's certainly possible only within reach.
Call 911 Restoration of Northern Houston today to give your property a Fresh Start.
The Only Fresh Start Water Damage Restoration Houston Has Near You
If you're frantically searching for "Spring water damage restoration near me," you can finally calm down.
We know how worrisome and difficult these times may feel.
That's why with our Fresh Start promise, you'll have a stress-free experience of getting your Spring property back to normal.
We want you and the Spring community to know that you all have a team of caring experts who have your back 24/7. And they've helped hundreds of lost property owners who were once in your shoes – lost, hopeless, and ready to give up.
The tides have turned.
We're here to show you the light at the end of the tunnel and we will hold your hand the whole way through until we get through this together.
A new beginning with a Fresh Start is always possible at 911 Restoration of Northern Houston.
Call (281) 699-2366 today for water damage restoration Houston has near you and we'll give you a free property inspection.