Top Fire Damage Restoration Houston Has Near You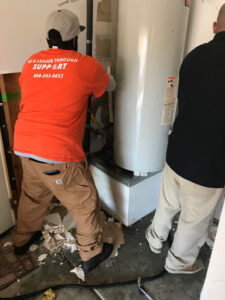 The best fire damage restoration Houston has near you is only within reach. Houston, Spring, and surrounding residents can finally have peace of mind in case any fire emergency happens to their properties.
The Texas heat residents have to deal with can be a pain, but it isn't the only hot thing property owners can face.
Some common accidents that cause fires are
Cooking accidents

Heaters

Cigarettes

Barbeque grills

Electrical malfunctions
That's why the team at 911 Restoration of Houston is there for you when you need dire help most. We understand that accidents are bound to happen and that we all make mistakes. Most importantly, disasters strike when you least expect them to.
It's necessary to be easy on yourself when unfortunate circumstances happen to your hard-earned property. After all, you never asked for a fire disaster to happen.
Know that you have a dedicated team that stands behind your back 24/7.
We mean it.
When you give our friendly customer service team a call, they'll be glad to answer your questions and guide you.
Get the Fresh Start you're deserving of achieving with Houston and Spring fire restoration near you.
You'll be amazed at what you didn't know you were capable of achieving.
Certified Fire Restoration Contractors Who Put You First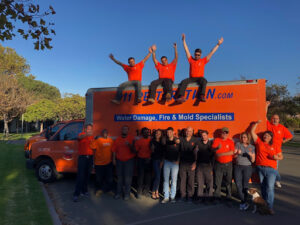 If you're looking for the best fire damage restoration Houston offers near you, we're a team you don't want to miss.
911 Restoration of Northern Houston delivers a fully-staffed IICRC-certified team to ensure quality work.
What does that mean for you?
Whether you're in need of help with water restoration Houston, mold remediation Houston, fire damage restoration in Houston, we can fix it all.
Our professionals that focus on smoke damage restoration near you are trained to the highest standards and practices in the industry.
You'll be sure of your complete satisfaction when you work with our fire restoration experts:
Free fire damage assessment

Cleaning fire damage with sodablasting

An inventory listing and loss itemization

Packing out and storing undamaged belongings

Reconstruction and renovation – we will make your home better than new
Our focus is putting the community and yourself first at all times.
We enjoy the sense of fulfillment and purpose when we serve the community.
Don't hesitate to reach out to any of our team members to talk about how we can help you with your smoke damage restoration. The first thing you'll notice during the engagement is how friendly and caring our team is.
We want to let you know that despite how difficult your current situation may feel, it won't last forever. We encourage you to see the beauty of opportunity in new beginnings to achieve the life you've always wanted to live.
It's our aim at 911 Restoration of Northern Houston to be your best Houston and Spring fire restoration contractors near you.
Get in touch with our friendly fire restoration contractors today.
Northern Houston Smoke Damage Restoration Near You With a Fresh Start
What sets 911 Restoration of Northern Houston from the rest?
Simply, our happy customers love us for our Fresh Start Attitude.
We've turned many customer's unfortunate situations upside down and have shown them the beauty of new opportunities.
Our Fresh Start approach is a philosophy we strive to accomplish with every customer we work with.
There are many other reasons that come with our Fresh Start approach that guarantee our customers' success and satisfaction.
Free visual inspection for property owners only

Reliability with 24/7 availability anytime you need us

45-minute response time after every call

The quality service of a locally owned and operated team

A seamless experience the whole way through to work with all insurance companies
Get the peace of mind with a Fresh Start you deserve today. It's time to stop putting off the life you've always wanted to live but to take action now.
Call 911 Restoration of Northern Houston for the quality fire damage restoration Houston offers near you.
You'll be on your way to a Fresh Start!