Specialists of Sewer Backup Houston Offers Near You
If you're searching for the best services of sewer backup Houston offers near you, then you've come to the right place.
Imagine coming to your dream property you've worked hard for all these years. The next thing you see is a flooded lawn with gushing waters leading into the basement. It's every property owner's biggest nightmare.

Toxic sludge everywhere.
Black stained walls.
And the smell of disgust is so putrid that you can't help but turn away in horror.
To any property owner trying to save the day by cleaning sewage backup by themselves is unfortunately nearly impossible. You'd only be risking and mistreating water damage for potential mold growth alongside the headache you'll face.
It's also very difficult to get rid of stains with commercial cleaning products that weren't made for these types of disasters.
You'll need a team of professional experts who can help you from beginning to end.
It's the job of the friendly team at 911 Restoration of Houston to deliver you the best services for sewage backup near Houston and Spring areas.
Call today if you're in urgent need of help and we'll be there within the next 45 minutes.
A Certified Team of Experts of Biohazard Cleaning Services Near You
Dealing with a messy situation like sewage backup or black water clean up is no joke. You'll be exposed to dangerous and hazardous waters full of chemicals, toxins, and waste not suitable for human contact.
We understand. You may feel like there's a heavy burden on your shoulders during these hard times.
After all, no property owner ever asks for a disaster to arrive.
While you're only human, we empathize with you and know that any feelings you undergo are valid.
So don't be too hard on yourself because you have a team of experts that stand by your side until your sewage backup problems are gone.
We mean what we say when our dedicated professionals will take care of it all.
They are IICRC-certified to the highest standards and practices in the industry.
What does that mean?
You'll have a seamless experience with no worries in sight.
We certify our sewage backup professionals to deliver you the highest quality service possible regardless of any disaster. Whether you're looking for commercial restoration services near you, we also offer other specialties.
Mold removal service in Houston and Spring

Fire damage restoration in Houston and Spring

Sewage backup clean up in Houston and Spring

Or, sanitization & disinfection in Houston and Spring
You can be assured our team is ready for any disaster that comes their way.
Claim your sanity back today and get in touch with our customer service team.
The Only Fresh Start Services That Specialize in Sewer Backup Houston Has
We build a real connection with all customers we work with.
Why?
Because we truly care.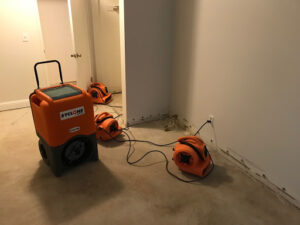 It's our Fresh Start Attitude that allows us to deliver you work with purpose and value. By the end of the restoration process, you and your property will be brand new thanks to the best tools in the industry our experts use.
We believe in second chances.
New beginnings.
And a Fresh Start because you are worthy of attaining the life you want to live.
With our aim to give you the best experience possible, we also promise:
24/7 availability of having your back anytime you need help

The assurance of quality service from an IICRC-certified team

Same-day service because we know emergencies don't wait

A team that always cares about you and understands your needs

A hassle-free experience where we work with all insurance companies
Business owners and property owners in Houston and Spring can achieve their highest potential. Because the team at 911 Restoration of Northern Houston is on standby to deliver you the best specialty in sewer backup Houston has near you.
Get in touch today and we'll be happy to get you back on track to see the light at the end of the tunnel.
Before you know it, you'll soon have a Fresh Start!
Serving the communities of Cypress, Houston, Spring, Tomball, Conroe and surrounding areas.