Covid 19 Cleaning Services Near You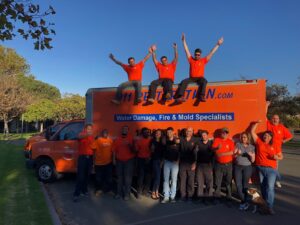 We now live in a time where Covid 19 cleaning services near you have never been more crucial. The coronavirus has infected millions of innocent victims around the world, changing the landscape we live in.
If it's one thing the recent pandemic taught us is the importance of clean, safe, and healthy spaces.
Business owners and property owners in Houston, Spring, and surrounding areas now have a bigger responsibility. As the war on germs, viruses, and pathogens continues to evolve, the fight against them will never end.
Imagine what's at stake as a property owner…
The lives of building inhabitants.
Your financial liabilities.
And your health.
So if you're like most property owners where you don't know where to begin, we'll show you the Fresh Start way. You'll soon be on the path to a brighter, cleaner, and safer future.
At 911 Restoration of Houston, our biohazard cleaning services near you aren't just about making your property look clean and shiny.
There's more to it than what's on the surface.
It's about protecting you and minimizing the risk of exposure to harmful pathogens like Covid 19.
What you can do on your part is to wash your hands with soap and water for 20 seconds after cleaning as recommended by the CDC.
We're a top sanitizing company Houston offers near you to keep the bad guys at bay to give you peace of mind. Please note, we do not guarantee to completely wipe out the coronavirus, but rather to help reduce the exposure and risk of infection to you.
Call our customer service team who are available 24 hours a day for that cleaner future you deserve.
Our friendly team of experts can't wait to meet you!
Why Work With Us As One of the Top Covid 19 Cleaning Companies Near Houston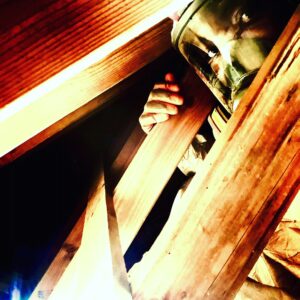 The goal as one of your Covid 19 cleaning companies near Houston is to help not spread the virus by infecting others.
We want you to live in an environment where you don't have to worry about your safety and health.
How do we do it?
Our IICRC-certified sanitization professionals are trained to follow CDC and EPA protocols throughout the entire sanitization process.
After your first call, our cleaning team arrives at your property within the first 45 minutes. They'll run a thorough assessment of the property to understand what's at stake with the best possible approach.
The last thing we'd want for you and other building inhabitants is to experience symptoms of sickness from Covid 19. From dry cough, fever, loss of taste, or body aches – the negligence of an unsanitized space is simply not worth it.
911 Restoration of Northern Houston also offers biohazard cleaning services near Houston and Spring areas too. As a full-scale sanitization service provider, we cover all surfaces to provide deep cleaning, sanitization, and disinfection solutions.
Being a comprehensive disaster restoration company, we offer more than sanitization and the best water restoration Houston has.
Fire damage restoration in Houston and Spring

Sewage backup clean up in Houston and Spring
Call us today for Covid 19 cleaning services or any disaster restoration needs.
Get a Fresh Start With Covid 19 Cleaning Services Near Houston or Spring
We understand how frustrating, uncertain, and fearful these times can be for property owners in Houston, Spring, and all around the world.
That's why the caring team at 911 Restoration of Northern Houston is there behind your back the whole way through. We're here to deliver you the Fresh Start you're looking for.
Because we're bold and daring to stand against the Covid 19 pandemic for you to live the life you've always aspired to have.
With our Fresh Start Attitude, you'll be assured of the success of a sanitized space:
Reliable same-day service for any emergency

A 45-minute response time after any call you make

IICRC-certified professionals with standards that follow CDC and EPA protocols

A worry-free experience where we work with all insurance companies

The top resources of a nationwide company
Most importantly, your health, safety, and needs in your property are our number one priority.
Now is the time to take action on putting the Covid 19 pandemic to a stop.
When you get Covid 19 cleaning services with 911 Restoration of Northern Houston, you'll have peace of mind.
Work with 911 Restoration of Northern Houston today as the best sanitizing company Houston offers near you.