The Best Mold Removal Houston Has From a Caring Team
The best mold removal Houston offers near you is only within reach.
Let's face it.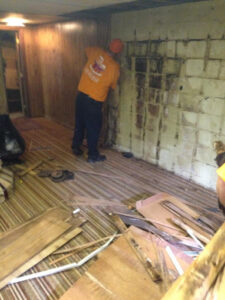 Dealing with the excruciating Texas heat can be a headache at times. But if there's another painful experience for property owners… is mold.
The thing about mold growth is how tricky it can be to deal with.
You think you could be living in peace with no problem in sight. But mold exists to deceive you.
These deceiving fungi live in spots where you'd least expect them to exist.
From dark corners, behind walls, to tight spaces.
And you'll know the moment you see them. They commonly grow in the form of black mold but other variations of mold do exist too.
It's a nuisance to deal with mold. And it's the last thing 911 Restoration of Northern Houston wants you to have… another problem on your radar.
We don't advise property owners trying to eradicate the growing problem themselves. There will be high chances of mistreatment or making the problem worse.
Looking for mold removal Houston offers near you should be a worry-free experience.
So leave it to the experts of mold remediation Houston offers near you at 911 Restoration of Houston. Our friendly team will be happy to help you and your mold removal problems.
Call today for a free inspection and analysis.
We Also Stop Mold Remediation in Schools and Commercial Buildings Near You
Our dedicated team of experts is trained to the highest standards and practices in any property possible. So that includes putting mold remediation in schools and commercial buildings near you to a stop.
We know it's no easy task dealing with bigger property buildings. That's why all our professional mold technicians are IICRC-certified to the best knowledge.
What does that mean for you?
You'll have the assurance of no traces of mold in your property with top solutions from specialized treatment. This involves the use of the most advanced technology to get the job done right.
During the process of working with us, you'll soon realize the benefits of working with a certified team.
Free visual mold inspection for property owners only

Professional mold inspection & sampling

Residential & commercial mold removal

Structural drying & dehumidifying
Why leave building inhabitants at risk of a mold infestation when your stakes of liability are on the line?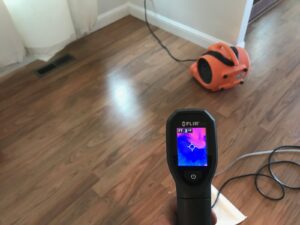 Exposure to mold presents dangerous health conditions to the body. From lung problems like asthma, the worsening of allergies, brain fog, to fevers are only a few. Kids, the elderly, or people with weakened immune systems are most susceptible to mold.
It's time to live and work in spaces that are healthy and safe. Especially when you're in need of commercial emergency restoration services in Houston.
Leave your mold remediation in schools and commercial buildings near Houston and Spring up to the experts who can help you.
Learn more about the best mold remediation Houston has near you today.
The Only Mold Removal Houston Has With a Fresh Start
We're not any other restoration company that serves the Houston and Spring areas. If you're wondering about "mold restoration near me" and what sets 911 Restoration of Northern Houston apart, is our Fresh Start.
Our Fresh Start Attitude not only drives us to tackle challenges, but it's the reason our customers love us.
We're simply unique for this mindset and there's no other restoration company that can say the same. So whether you're dealing with water restoration Houston, mold removal service in Houston, fire damage restoration in Houston – our fresh attitude conquers it all.
On top of our caring and speedy service, there are many other customer benefits that come with a Fresh Start:
Same-day service for any mold emergency

Reliability of 24/7 assistance any time you need us

A 45-minute response time after any call you make

The assurance of a licensed, insured and bonded team

Highly trained technicians providing you with peace of mind after any disaster.
911 Restoration of Northern Houston understands how difficult your current situation with the growth of mold can be. After all, you worked hard to earn your property.
Call us today if you're looking for "Houston or Spring mold restoration near me." You'll be glad you did because you'll soon be on your way to a Fresh Start!