Finding The Right Christmas Tree – Tree Molds & Allergies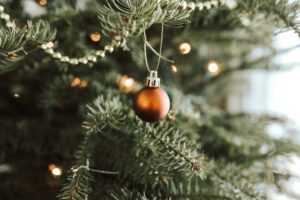 For many around the globe, the idea of having a live Christmas tree is a crucial part of the holiday spirit. It isn't just about bringing the scent of fresh pine into your home, but (opposed to artificial tree) also means authenticity above all else. Unfortunately, if you aren't careful enough when buying the tree, this authenticity may end up costing you quite a lot in the form of mold. 
According to The American College of Allergy, Asthma & Immunology, not only do Christmas trees present a risk of fire but having live trees in the house can also lead to an increased prevalence of asthma and sinus complaints. Researchers suggest that because of how common mold growth is around foliage in cities like Houston, bringing Christmas trees into your home can be a contributing factor to an increase in allergies and mold growth in walls, floors, and even the ceiling.
In this article, we will examine the implications of bringing a live Christmas tree into your home or office, the risk of molds and allergies it presents, mold removal techniques, and most importantly, things you need to consider to find the right Christmas tree and liven your holiday spirit!
The Risks Christmas Trees Present
It is important to note that Christmas trees themselves aren't the primary cause of allergies, skin irritation, or other breathing issues that residents or occupants may face. These issues combined are known as the "Christmas Tree Syndrome" and are a result of the mold spores present in the foliage (or the wood) and the pollen that may be stuck on the leaves. 
There are several symptoms that fall under the Christmas tree syndrome spectrum, including:
Sneezing or runny nose

Nasal congestion

Eye, nose, and throat irritation

Asthma

Constant headaches

Nosebleeds
If you look closely, the above-mentioned issues are all the same as those presented by mold. If you start experiencing these syndromes, you should consider hiring a mold removal company for help. 
Mold As a Culprit For The Christmas Syndrome
The health risks associated with Christmas trees aren't just limited to live trees but can also be presented by real trees. The only difference is that artificial trees don't release pollen. If you don't clean the artificial tree properly, the dust on top can make it a hub for all sorts of insects and growth. 
On the other hand, if you wash the tree thoroughly and store it without letting it dry first (which is going to take quite a while, especially in the Huston winters), there is a very good chance that the next time you pull it out, it will be riddled with mold. There is also a chance that the stored humidity and moisture within can lead to water damage. 
If you can see the mold on your artificial or live tree, don't purchase it. Stores often sell trees with mold at a discount, which may make them very attractive. However, keep in mind that you may have to spend quite a bit of money and time on mold removal as you try to fix the damage caused. 
Real Christmas trees, on the other hand, spend their entire lives outdoors, where they can be exposed to a number of environmental factors. In tree farms and sales lots, the trees are often subjected to moisture which can't be cleaned off as easily (or as frequently).
Furthermore, even if there is no visible mold on the tree, there might be mold spores on it that may put you, your family, employees, and your property at risk of mold.  According to studies, the mold level in a room can increase by up to 5 times by bringing a Christmas tree inside it.
What Can We Do About It?
The primary idea behind reducing the risk of mold and, in turn, the risk of Christmas syndrome is to thoroughly inspect the tree before you buy it. This also includes thoroughly shaking the tree before bringing it inside. 
There are many tree farms and sale lots that offer this service for free, hence helping you get rid of anything present in the foliage. While this doesn't completely eliminate this risk, it does help you reduce it significantly.
Next, try to handle your tree as little as possible. After you purchase it, go straight home and erect it immediately. Once decorated, avoid going near it or shaking it inside your home. This is precisely why experts recommend buying trees as late as possible in the season. 
For best results, you should keep a real tree decorated and indoors for no more than a week. 
If you have a green thumb and don't mind the extra weight, a potted, live tree is a much better option. Not only can you reuse the tree for years to come, but it also lets you relive the Christmas spirit year-round!
The Christmas Tree Syndrome should clear up after you have removed the tree. However, if it doesn't, it means that you may have a mold issue on your property. Contact 911 Restoration of Northern Houston for immediate mold removal or water damage caused by the tree or for any other disaster restoration and mitigation service.