Fire Damage Restoration and Smoke Damage Restoration at Home – Should You Stay?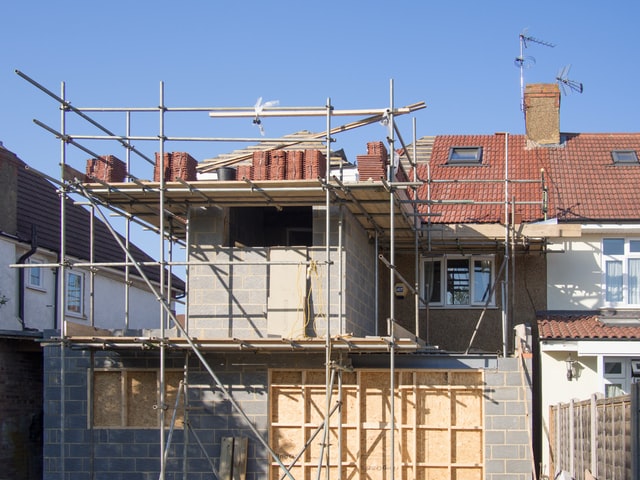 Fire damage restoration and smoke damage restoration in Northern Houston are not uncommon searches. Fires are anything but uncommon in the US. According to the National Fire Protection Association, fire departments across the US respond to a new fire every 23 seconds. Among the fires at homes, every two out of three fires are home cooking fires. Most of these fires are small and are controlled before they spread out of the kitchen.
Many people who experience home fires make the mistake of improper fire and smoke damage repair and cleanup. They also make the common mistake of staying in their homes during the repair process.
You should never stay at the house during fire damage restoration and smoke damage restoration. Let's take a detailed look at why staying at home during the repair process can be harmful.
Why You Shouldn't Stay at Home during Fire Damage Restoration
Staying at home during the fire and smoke damage repair can seriously harm health. Even if your home fire was limited to the kitchen or even a corner of the kitchen, it could still release many harmful chemicals into the air.
The list of harmful chemicals released during a fire includes many harmful and poisonous gases. Besides these harmful gases, fires can also release tiny particles of metals into the air. All these chemicals are produced with fire. They are then released with the smoke and spread through the air.
These chemicals may appear as a greasy layer in areas close to where the home fire takes place. But, they may not be visible in the areas where they spread with air. As the chemicals move with the air, they can settle anywhere from floorboards, walls, and ceilings to objects around the house.
Tiny smoke particles become a part of the air and travel between rooms. Smoke particles settled on wooden objects around the home also heighten the risk of fire in the home.
Even if the fire takes place in the living room, using the bedroom can be very dangerous for health. It is why staying at the house after fire damage is never suggested. 
The Harmful Effects of Smoke Damage on Health
The presence of these chemicals in the air inside your home can result in the following health issues:
Breathing Issues
Breathing-in of the above-mentioned harmful chemicals can cause a lot of damage from the nose to the lungs. They can also make their way with oxygen into your blood and cause damage to other organs. 
Poisonous gases in the lungs can lead to many kinds of lung diseases and breathing issues. The symptoms of breathing-in these chemicals can include chest pain, cough, wheezing, sneezing, and shortness of breath. The chemicals can make asthma in some asthma patients even worse. 
Skin Damage
Exposure to these chemicals to the skin can result in skin damage. Irritated, itchy, and dry skin can be a common issue. Symptoms of skin damage can also include skin rashes, redness on the skin, peeling skin, and cracked and dry skin. 
Touching the eyes and mouth with red skin can expose these body parts to harmful chemicals. The eyes can become dry, red, and irritated. The sides of the mouth can begin to peel and crack. Ingestion of these chemicals through the mouth can also occur through their skin contact. 
Allergic Reactions
Touching the mouth with red skin or eating food in the home can be dangerous. It can make one ingest the chemicals through their food. Ingesting the chemicals can result in serious allergic reactions.
These reactions can include fatigue, sore throat, and burning feeling in the throat and nose. They can also include vomiting and headache. People who suffer from headaches can also feel sensitive to bright light and noise. 
Who Can Be at High Risk of Smoke Damage?
Anyone can suffer from the symptoms described above, but those with low immunity have higher chances to suffer from smoke damage. The elderly, children and pregnant women can greatly suffer from improper smoke damage restoration. 
For example, people with low immunity, and those who may be sick can also be at high risk. Diabetics, heart patients, cancer patients, and those at high risk of stroke can also suffer more than others. 
Fire Damage and Smoke Damage Restoration in Northern Houston
Complete and effective fire and smoke damage repair can guarantee proper cleanup of all the chemicals released with smoke. But, cleaning these up requires more than putting out the fire. 
In the case of a tragic fire accident at home, you should immediately call a repair company once the fire is put out. Many repair companies in Northern Houston, such as the 911 Restoration of Northern Houston, provide complete fire damage restoration and smoke damage restoration in Northern Houston for residential and commercial properties.
At 911 Restoration, we provide complete water damage restoration and sanitization services that many homes affected by fire damage may need. Sanitization of the home after fire damage repair can be important to make sure people at home live a healthy life. We also offer free visual inspection for property owners only.