Home Disaster Restoration Services: Frequently Asked Questions Answered by Experts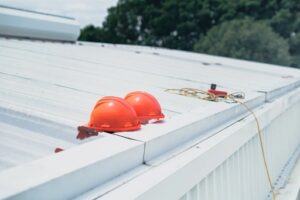 Winter storms, floods, hurricanes, landslides, and more disrupt lives in Northern Houston every year.  Global climate changes pose an environmental threat in residential areas than ever before. It's why property owners must consider home disaster restoration services as recovery options long before the tragedy hits their zip code.
Knowing when to call local restoration experts can be confusing when you're knee-deep in structural collapse. You've also got a series of must-try DIY hacks that presumably keep troubles away from your premises. Yet, contacting licensed professionals can save your family and property from a great deal of distress.
Therefore, we have created a straightforward FAQs checklist to clear your doubts about professional disaster restoration company's costs, services, and insurance policies. 
Q1. Do DIY Home Restoration Hacks Work?
Whether or not you can restore your property after a disaster depends on the wreckage itself. Professional home disaster restoration services address many aspects of the property damage that regular do-it-yourself tips can't cover. These include intensive care and attention towards cleaning, sanitization, mold remediation, along with evident repairs of damaged structures. 
Excessive water intrusion and soot damage, in particular, requires specialized equipment and advanced cleaning solutions for complete restoration. Inexperienced amendments and attempts to reconstruct damaged surfaces can prove costly if you do it yourself. 
Therefore, it's safer and cost-effective to consult local home restoration experts during these situations. Professional teams are fully equipped with the advanced tools and resources required to repair disaster-stricken homes. 
Q2.  When Should You Call a Home Disaster Restoration Company? 
Northern Houston experiences extreme weather conditions throughout the year.  Most disaster incidents like floods, hurricanes, tornadoes, and storms leave severe water damage in their wake. Firefighting activities to mitigate wildfires and electrical fire damage can also cause massive moisture intrusion due to excessive water exposure. 
Therefore, you should look out for signs of water damage before anything else. 
Common red flags for property damage include:
Damp walls and dark water patches on ceilings, walls, and floorboards 

Peeled/discolored paint and wallpaper 

The musty mold-like smell in attics, basement, or near vents 

An increased pest activity (triggered by dark, damp places for nesting) 

Sunken ceiling or floorboards 

Loose shingles and tiles 

An unusual spike in utility bills 

The

visible presence of mold spores

(in black, brown, or greenish-yellow clusters)

Crumbling foundation with an evident sign of wear and tear 
Besides this, you might experience physical symptoms as your health declines. It happens because of over-exposure from bad air quality and the hazardous condition of your home.  Possible health issues include breathing troubles, wheezing, watery eyes, irritable eyes, hazy vision, coughing, stuffy noses. You might even experience more headaches than before with a noticeable spike in your allergies. 
These are all different ways our bodies react to unfavorable conditions. You can reduce risks by calling local home restoration experts as soon as possible. They can keep things under control with their extensive field knowledge and diverse skills to handle the situation. They repair collapsible structures, replace non-salvageable items, and optimize air quality. 
As a result, your home returns to pre-existing conditions without any underlying home maintenance or health issues posing a threat to you (and your property). 
Q3.  How Much Do Home Disaster Restoration Services Cost?
On average, a home disaster restoration company charges an estimated $100 to over one thousand dollars for one project. The total cost depends on the severity of the property damage and the resources required to complete restoration. Our team of licensed technicians applies cost-effective strategies to align with the individual challenges a disaster-stricken property can experience during (or after) the calamity.
We can share tentative service costs based on answers to these questions below: 
How long does it take to reconstruct your home (or the affected area)? 

Are there any hidden threats in the house that demand immediate attention? 

What type of resources and equipment will the technicians need for complete remediation? 

What type of property damage are you dealing with?

Can you reconstruct homes with a few repairs, or does your damaged property require full-fledged reinstallation and replacements? 
Professional assessments give you a clear picture of your budget and expenses before the team breaks the ground. 
Do Local Insurance Providers Reimburse You? 
Yes, your local insurance companies can offer coverage if you signed for a relevant homeowner insurance policy. We strongly advise you to read the fine print. Discuss legal matters with your insurance adjuster before signing and filing an insurance claim. 
Most insurance service providers in Northern Houston will provide a reasonable amount of coverage. You need to share valid proof and receipts to maximize your chances of receiving a good settlement. We can assist you in such cases by providing onsite photographic evidence of the property damage.
Apart from this, our home disaster restoration company bills your insurance carriers directly to facilitate a seamless transaction. 
Q4.  How Long Do Home Disaster Restoration Services Take?
The extent of property damage after a natural disaster or fire-related incident plays a pivotal role during planning. Minor damages require a week or less for recovery, while flood-related damages and smoke and fire damage restoration can take weeks (sometimes months). The weather conditions can also disrupt timelines.
911 Restoration of Northern Houston conducts a thorough home inspection to evaluate the situation. We use the acquired information to set tentative timelines based on severity, requirements, and possible delays. 
Know that early interventions can often accelerate the recovery phase. That means you should consult local restoration experts sooner rather than later. As a result, we can minimize property loss and fix repairs before the structural integrity of your property gets compromised. 
What's More?
Many families wonder if hiring a home disaster restoration company needs a vacant home during operation. Some disasters like hurricanes and floods force you out of your homes during the event. Others might not. 
Due to this, our rules for operation differ from project to project. We advise homeowners to evacuate if the condition poses a severe threat to their property or health. For instance, widespread mold infestation or fire damage means the whole house is unsafe. 
We recommend homeowners consider the possibility before the restoration phase is underway. You can book a hotel or stay with a close relative/friend during this time. 
Final Words 
In a nutshell, home disaster restoration services are your best defense against costly repairs and hazardous home conditions. Seeking professional assistance from local restoration experts can lead to permanent solutions and repairs. In addition to reliable strategies, insurance providers will most likely pay coverage for professional reconstruction than DIY efforts. 
Therefore, it's a win-win situation for you from every aspect. 
Are you dealing with a residential emergency? Contact 911 Restoration of Northern Houston for help ASAP!